Modules ready for occupancy
The interior fittings of the modules can also be carried out in our plant. Both customized interior variants and those pre-planned by us are possible.
Further expansion of the modules at our plant enables a ready-to-live-in, individual design from a single source. For this purpose, we have developed numerous standard features for a wide range of applications and calculated them on demand. However, it is also possible to realize individual designs with special windows and doors at the front and sides, with integrated locking systems, sun protection, or darkening. A wide variety of floor coverings, building services, bathrooms, and kitchens as well as ready-made furnishings can be implemented completely or in flexible stages. According to your project specifications or the specifications of your architect, you will receive the container modules ready to live ex-works. Existing standard details considerably shorten the planning and production time.
Windows and doors
The front sides of the containers can be fitted with windows or window/door combinations. Window and door openings can also be individually planned on the long sides.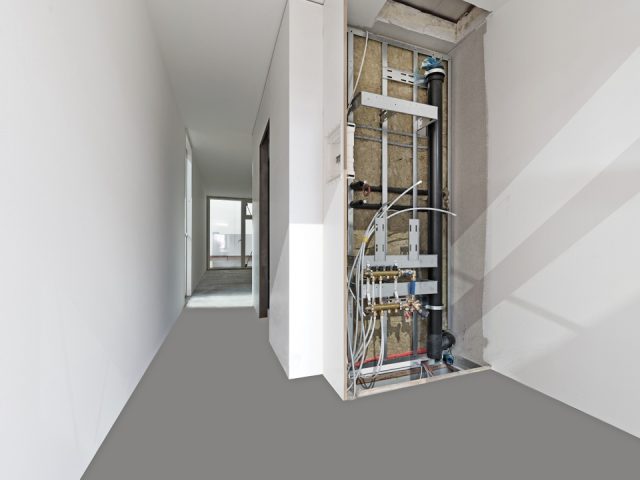 Technology and connections
Heating, underfloor heating, water, wastewater, ventilation, and electrical systems as well as wiring harnesses spanning several floors can be made ready for connection.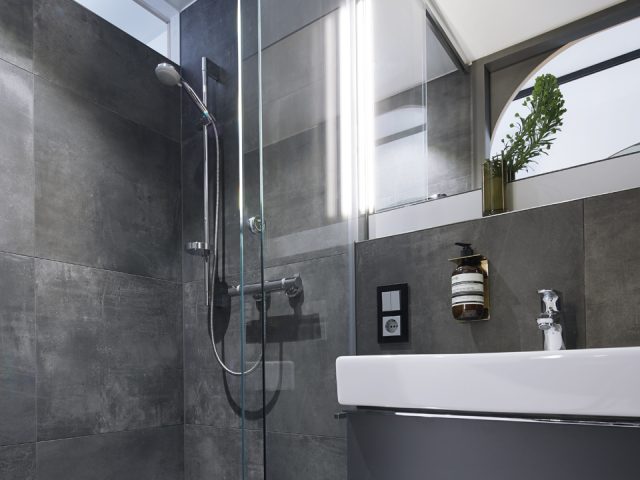 Bath
We have developed various bath types for different uses ready as an assembly. Customized solutions or only one technical shaft are also possible.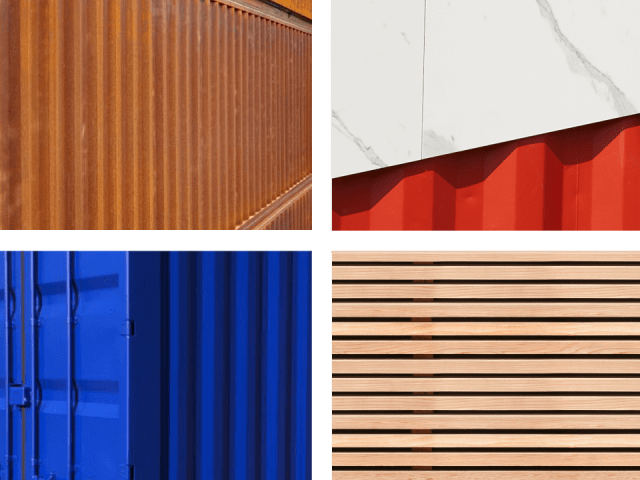 Facades
Our range includes paint, rust, curtain walls in wood, or ceramics as ready-to-install elements.
Roof
Green roofs, roof terraces, or even photovoltaic systems are available as a set ready configured for installation on-site.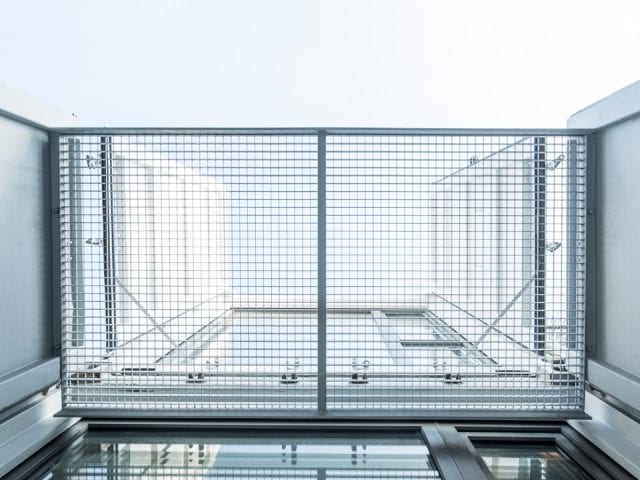 Additional elements
Balcony suspension, railings, container doors with canopy for shading or terraces, and prefabricated foundation blocks are available as accessories.
Interior
Individual floor, wall, and ceiling design – from solid wood to the desired color to the most diverse decors, everything is possible. Customized built-in furniture and free-standing furniture are selected from our efficient modular system or project-specific and installed in series in the plant in a planning-safe, fast and controlled manner.
Image Gallery Interior variants
More topics about our products